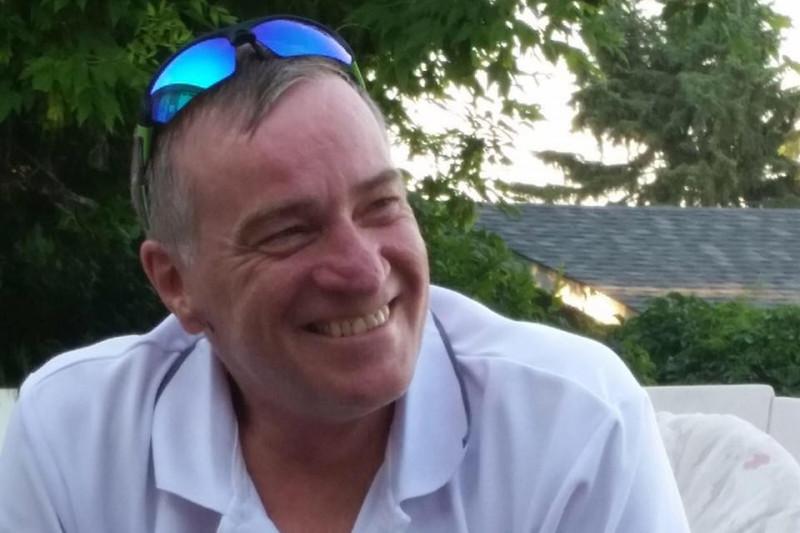 Source: Darren Steinhoff Solidarity Fund by Arlyn Doran – GoFundMe
Please help us in this urgent action to assist one of the most genuine working class comrades that we have ever had the privilege to befriend.  His commitment and sacrifice to the Canadian Union of Postal Workers and the broader  Labour movement over the past 30 years has been a life long journey and an inspiration to many activists.
Darren has been diagnosed with "End Stage" Chronic Obstructive Pulmonary Disease which there is no cure for.  His lungs are now functioning at 15% and he requires continual oxygen therapy.
He has been meeting with the Vancouver General Hospital Transplant Clinic specialists and staff and is going through all of the tests and exams required to determine his suitability for a double lung transplant.
Once the final tests and procedures are completed, the surgical team will summon him to Vancouver and decide whether or not to put him on the "activation list" to receive a transplant.  Everything is pointing to him being  an excellent candidate for the surgery and being placed on that list.
 At that point, he waits for a matching donor.
One of the conditions to qualifying for the transplant is the requirement to live in Vancouver for a minimum of at least 3-6 months post surgery (perhaps longer if there are complications) for therapy, testing and observation of possible signs and treatment for organ rejection.  That is where the expenses will pile up.
In addition to the day to day commitments he already has with his current household expenses, and the fact that his  income has already been  slashed as a result of him not being able to work for the past year,  he will require temporary furnished accommodation within an hour's travel of the hospital in the 3rd most expensive city in the world – Vancouver.
He won't have any advance notice when a match becomes available so can't be proactive in planning for the recovery period, like obtaining appropriate accommodation.  What we can do though, is plan for the inevitable expenses and try to raise funds in advance.
So that is the purpose of our fundraising drive.  Darren can focus on saving his life and we can take some of these other burdens away from him.
Please share this information with anyone you can think of that has had their life touched by this Canadian working class comrade to encourage donations. 
In Solidarity,
Arlyn Doran/Cindy McCallum-Miller
Brother/Sister for Life!
Help spread the word!