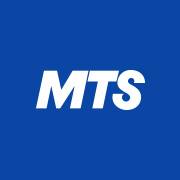 Receive a 20% discount on any wireless rate plans.  New or existing customers.  Receive 25% off on all accessories.  Must show employee ID or Union card. Discount will be applied under Canada Post Corporation or Canadian Union of Postal Workers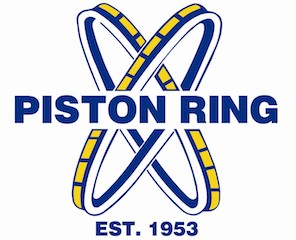 Show your employee ID to get a discount on all parts.  Available at all locations. Discount varies depending on part.

Receive 20% off on all services on top of your benefit plan.  Mention CUPW or show your member card.  Click on logo to enter their website.  Click here for more information.

Receive a flat rate discount on car wash at 570 Panet Road, Winnipeg, MB.  Time limit restrictions apply.  Must show your employee ID.

Receive a 30% discount on the "Share Everything Plan".  Send email to fedgovidv@rogersdirect.ca. and attach current paystub and employee ID card. Upon receiving your passcode you can:
Visit a Rogers corporate store and give them the passcode you received or
Click on this link https://secure.rogersdirect.ca/ and enter your passcode there.
You can also contact
Terry Murray
Rogers Airsource
Senior Corporate Account Executive
Direct 204-987-3448
Wireless 204-955-2505
Toll Free 1-866-899-3665

Receive a 30% discount on the "Telus Share Plan" and special pricing on hardware and accessories.  There are 2 option:
Click here and enter code CPC or
Go to any Telus store (not a kiosk) and provide them a recent pay stub and corporate ID.

Pay only 1% above dealer invoice price on any new vehicle.  Visit https://www.vppcanada.ca/ Once you choose your language click on "Business Partner".  Then enter your full name and under company name type in Canada Post.

When you visit your Dealer, let them know you'd like to take part in Preferred Pricing. Also be sure to bring along proof of employment (recent pay stub or HR letter).

When you visit your Dealer, let them know you'd like to take part in Chrysler Advantage Plan. The preferred method of proof is a recent pay stub, but business cards, and name badges will be accepted as well, once they are verified. After this step, you will receive the Chrysler Advantage Plan and be on your way to receiving big discounts on great new vehicles.

Start and end your trip at Park'N Fly, Canada's leading airport parking company. Park'N Fly's goal is to provide customers with the most cost effective parking option.
To obtain discounted rates enter the Canada Post discount code 31467.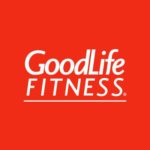 Sign up anytime, anywhere with an internet connection with an updated browser.
Select Canada Post from the drop-down menu
Enter your unique identifier as the last 5 digits of your employee ID, the first initial of your first name and the first 4 letters of your last name.
Example:

J

ohn

Brow

n's employee ID 12

34567

=

34567JBROW
Pay up front or through bi-weekly installments.
Upfront: $399.00 + applicable tax per person for the paid-in-full option
$18.26 bi-weekly ($475.00) + applicable tax per person
Effective March 2017 the bi-weekly rate will be $21.21 + applicable tax
Effective October 9, 2017 Canada Post employees will no longer be able to start or renew GoodLife Fitness Memberships through the corporate membership program. Any employee hired after to June 15, 2017 will not be able to participate in the discounted rate.
Questions
Please contact corporateprograms@goodlifefitness.com or 1-800-287-4631.
GoodLife Corporate Membership FAQ

Special rates for members. Click on the link for automatic savings up to 20% off choicehotels.ca  Upon check in you will be asked to present your employee ID.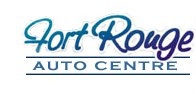 Fort Rouge Auto Centre is a reputable Autopac accredited body shop and Pre-owned vehicle Dealership.  We are a certified and approved collision repair facility for Volkswagen, Honda and Acura, however we have over 35 years experience repairing all makes and models of vehicles.
Our body shop and service department is offering members a 20%  discount off labour only for all retail (non-MPI) repairs and service.  Discount excluded on parts and safety inspection fee.   Free wash and vacuum provided with service.  Free courtesy cars provided for body and paint repairs.  We do MPI claims, mechanical service, body work, paint, glass repair and replacement.  For more information or to receive a free estimate, please contact us at 204-453-1653.
Our Dealership is offering members 30% off any extended warranty purchase and 3 free oil changes with every vehicle purchase (Excludes synthetic oil changes).
Must show valid Union card.